Affordable Web Design Canada
Affordable Web Design Canada
Are you looking for affordable web design services in Canada that can help you on your road to success?
Visual dZign believes in offering affordable web design services and high quality websites so that you can make the most of your online business. Our pricing model is simple with no hidden cost while providing high quality websites from the ground up. The foundation of our business is to provide the best solutions to businesses that are looking for strong online presence at affordable prices.
With Visual dZign you can get a comprehensive range of affordable web design services that are second to none. We have crafted a niche among clients looking for high quality and reliable services. We provide all web design services for your online presence. We are a one stop destination for clients looking for high quality yet affordable web design company.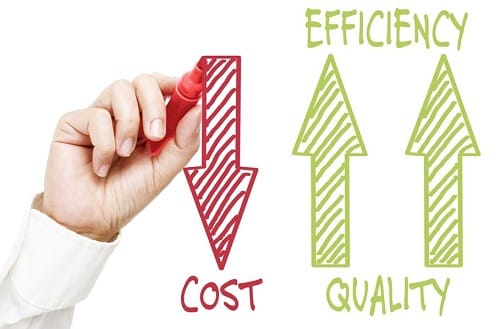 Standard Features of our Affordable Web Design Services
Since most users are browsing on their mobile devices, all of our affordable web designs are optimized for both web and mobile browsing. A good responsive design improves readability, increases time spent on a website, enhances interaction, improves sales on e-commerce websites and improves Google ranking.
We understand the importance of social media links therefore all our affordable web designs come with social media links that are directed to your social media profiles. This will help with brand and reputation management, generating leads directly and indirectly, easier communication with your customers and boosting organic visibility.
Our affordable web design services also includes free stock images that you could use for your business such as branding and marketing. Hence you would not have to incur additional expenses to obtain stock images. Free stock images help you save time and money, avoid licensing issues and improve professional materials.
In order to improve website performance, our affordable web design services come with cache and minification plugin installed and setup. We also optimize all images and provide them in the next-gen WebP format. This will help you improve your website visitors experience, achieve your marketing goals and improve you SEO position.
We also understand the importance of Google Analytics therefore we setup your website with the tracking code so you can easily track your website traffic. This will help you understand your site visitors and where they are coming from, improve your website according to real metrics and improve your SEO ranking.
Search Engine Optimization (SEO)
Our affordable web design services come with SEO plugin installed and setup with necessary meta title and meta description that will determine how your website appears on SERPs (Search Engine Results Pages). This will help your website rank higher in the SERPs, improve your SEO position and boost organic traffic.
Pricing of our Affordable Web Design Services
Unlike other web design companies, we do not offer web design packages because every business is unique therefore we have established a simple pricing model to meet your current business needs. We offer a flexible pricing model with no hidden cost based on the number of regular website pages including standard features that we believe every website should have like responsive web design, social media links, free stock images, speed optimization, Google Analytics and On-Page SEO.
In the table below you can see our current promotions that are valid until June 30, 2022.
Contact us today to get started with your website and benefit from current promotions.
Free Home Page when you host with Visual dZign.
WordPress, Plugins & Theme installation and SEO setup
Home Page with banner and basic On-Page SEO
Each additional Page including basic On-Page SEO
Each Product Setup including basic SEO
Each Product Variation Setup including basic SEO
Managed WordPress Hosting (monthly)
Domain based Email (monthly)
Best Value For Your Money
Having been in the industry for a significant period of time, we understand the value of providing high quality and affordable web design services right here in Canada. Quality, to us, is of paramount importance as we know that the success of any online business is how well the website is designed and developed. We leave no stone unturned to make your website as attractive and as SEO friendly as possible.
With us you can be assured to get the best customer support. Our motto, since inception, has been to offer affordable web design services that can give your business an edge over others. We value our clients and establish a long term business relation with them. Therefore, if you are looking for the maximum return on your investment, Visual dZign is your place to be simply because Customer Satisfaction is our Priority.
Wide Range Of Affordable Web Design Services
Visual dZign is an Affordable Web Design Company located in Canada. We offer tailor made solutions to our clients. We are a pool of talented and experienced web designers who make sure that all your needs are catered with us in the best possible way. Choosing Visual dZign will get you a  feasible, modern, attractive, SEO friendly and easy to navigate website. We also have the expertise when it comes to E-Commerce Websites, Real Estate Websites, Digital Marketing, Managed WordPress Hosting and Maintenance. Under one roof you will get a range of services that are best suited for your business needs. 
Customer satisfaction is our priority. With us your website will be in good hands. Irrespective of the size and type of your website, you will receive the same level of professional attention. As we design your website, you will have secure access to monitor work progress and provide feedback.
Our affordable web design services focus on building user-centric, beautiful websites that reinforce our clients' branding. We pride ourselves on delivering innovative, digital experiences that make an impact. We believe that creating memorable experiences are the best way to connect with your consumers. No matter your product or service, you have a story to tell. And, we're the best innovators to tell it.