SEO Services
SEO starts at the web design stage that's why we design websites with SEO in mind. Good website performance is an essential ranking factor on search engines.
We start by analyzing relevant keywords for your business, implement them and set up your pages headlines, HTML tags and images to help your website perform better on search engines. We use the best practices in building your website to improve loading speed and hence it's SEO performance.
We also offer Off-Page SEO services like local SEO, link building and CPC advertising.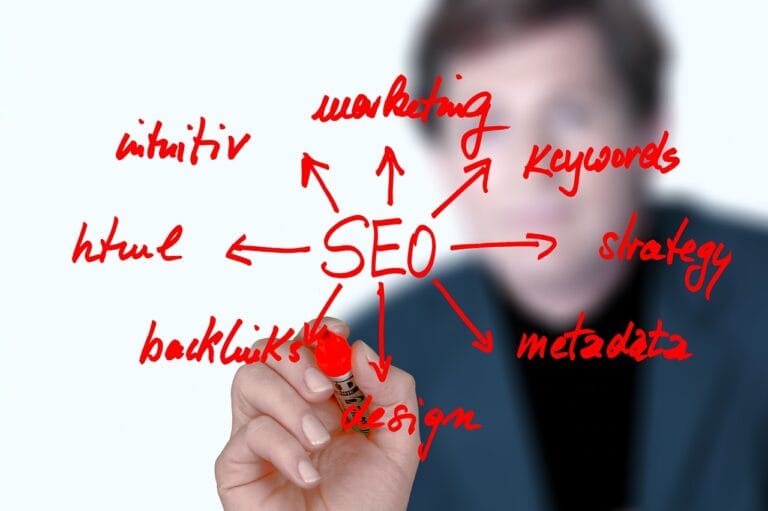 SEO Services Mississauga

We setup your website with the tracking code and provide you with detailed analytics to know how your website is performing and optimize it according to real data analytics.

We provide local SEO service to improve your search engine visibility by following local SEO best practices to improve organic traffic performed by customers in nearby areas.
Google Page Load Speed
Since most users are browsing on their mobile devices, Google has switched to mobile-first indexing in 2020, which means that your website performance on mobile devices is extremely important.
Google Page Load Speed is a huge factor in your website's success, as it can impact your search engine rankings, your customer's satisfaction and your conversion rate.
If you would like to know your Google Page Load Speed, contact our website design company and we will send you a complimentary performance report of your website.
Website Design Tip
Before hiring a website design company check their own Google Page Load Speed and you will be surprised with the result. If they can't build a good performing website for themselves how can they build one for you?
Here is our own website performance score by Chrome's Lighthouse: